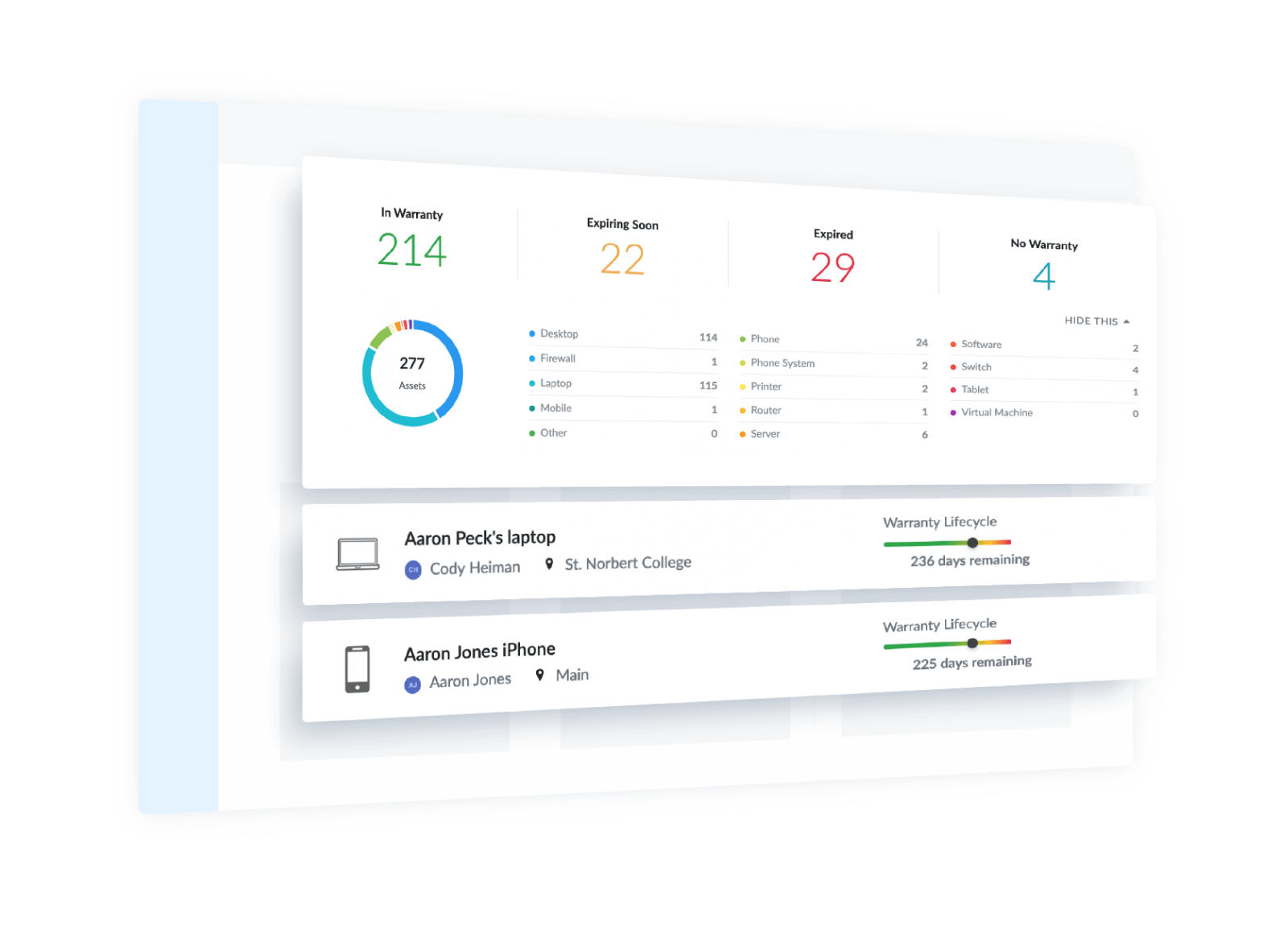 IT Asset Management
Stay on track with your IT assets - without the expense
Better visibility and control. Onboard all your IT assets with ease.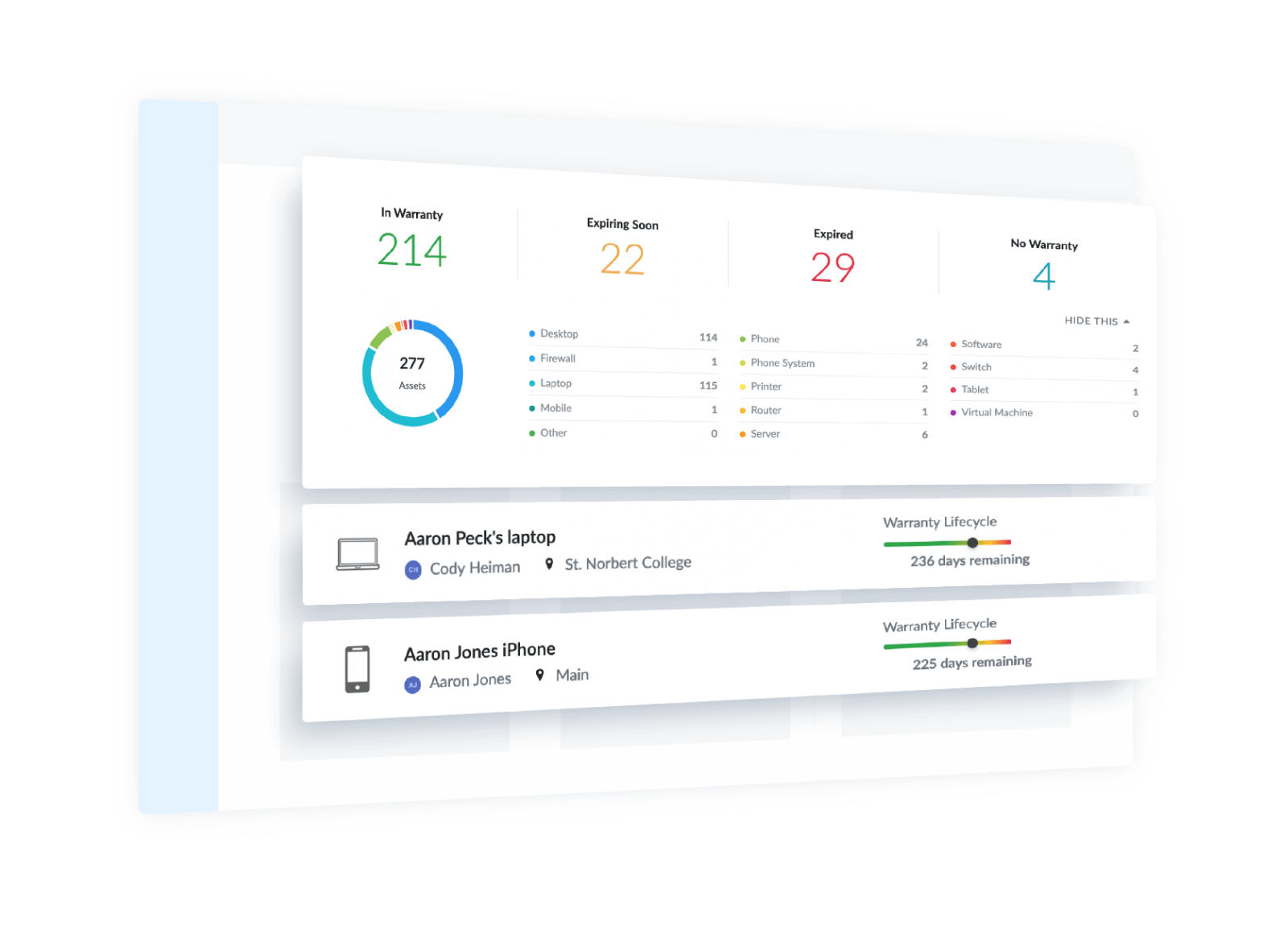 Genuity makes it easy to stay on track with your IT investments.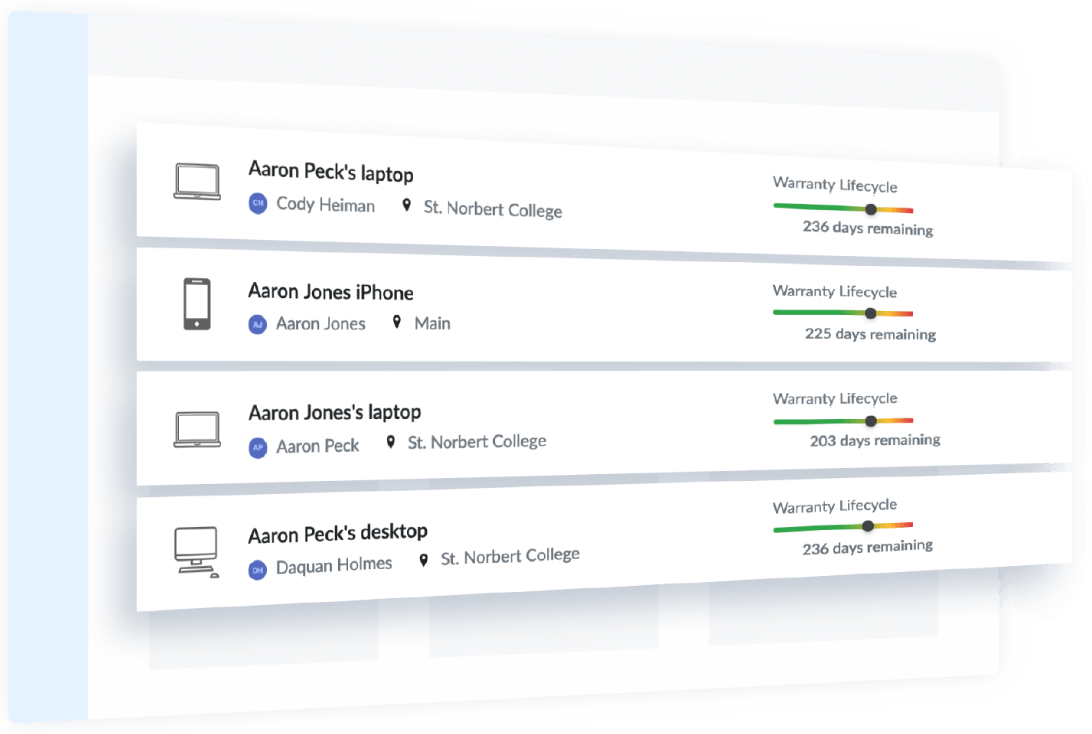 Save time, money, and avoid costly mistakes.
Genuity gives you centralized visibility for every company asset. Know what you own, who has them, the condition they're in—all in a real-time dashboard.
Visibility
Have a clear record of your IT assets to keep your usage and costs transparent.
Actionable Insights
Keep track of warranties, performance, even bugs. When it's time to upgrade, save big in our marketplace.
Onboarding all of your assets with the push of a button.
Asset management shouldn't be a pain. Our powerful cross-platform asset discovery tools can get your assets into the system immediately. Time is money, and you've got more important things to do.
Simply log in and click "sync". We'll take care of the rest.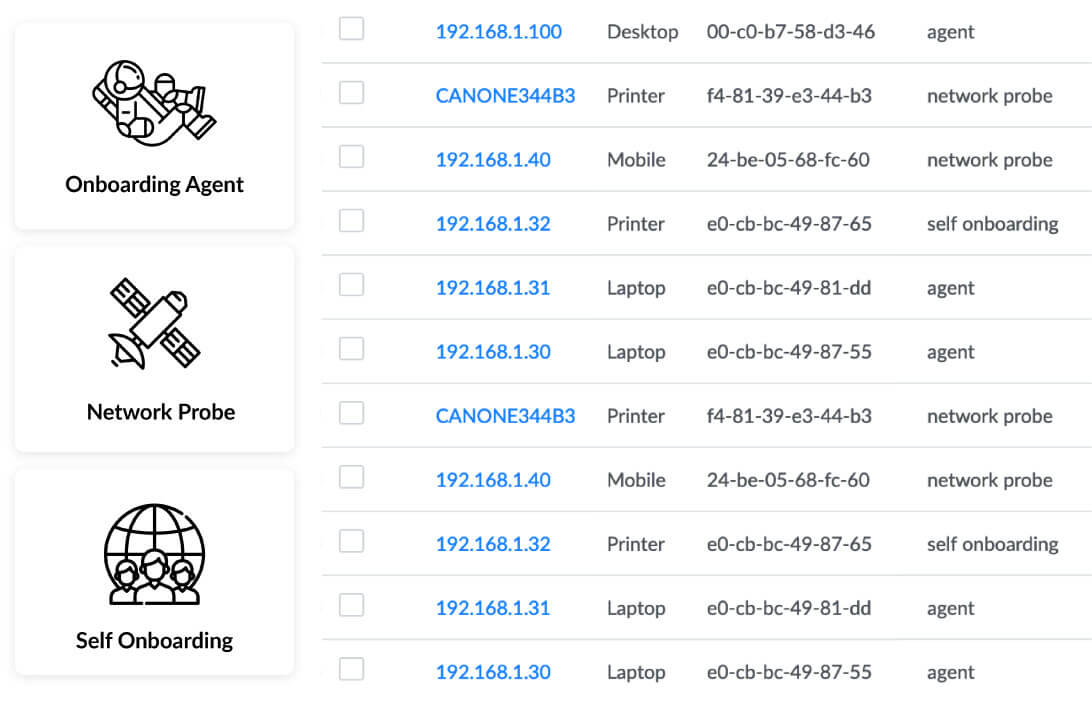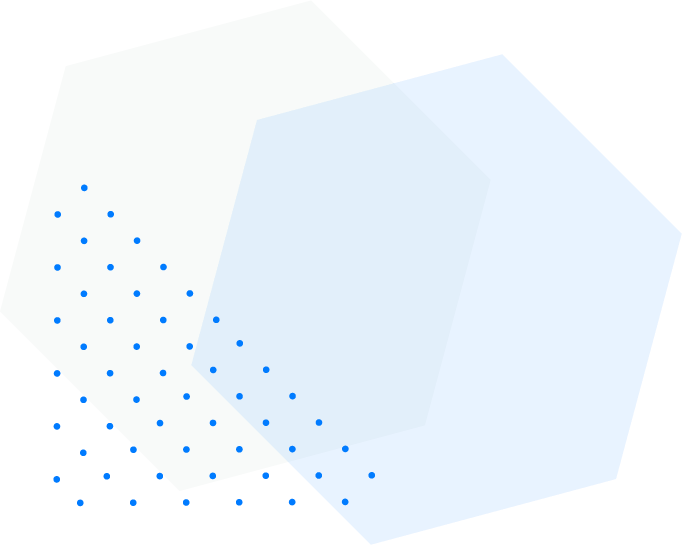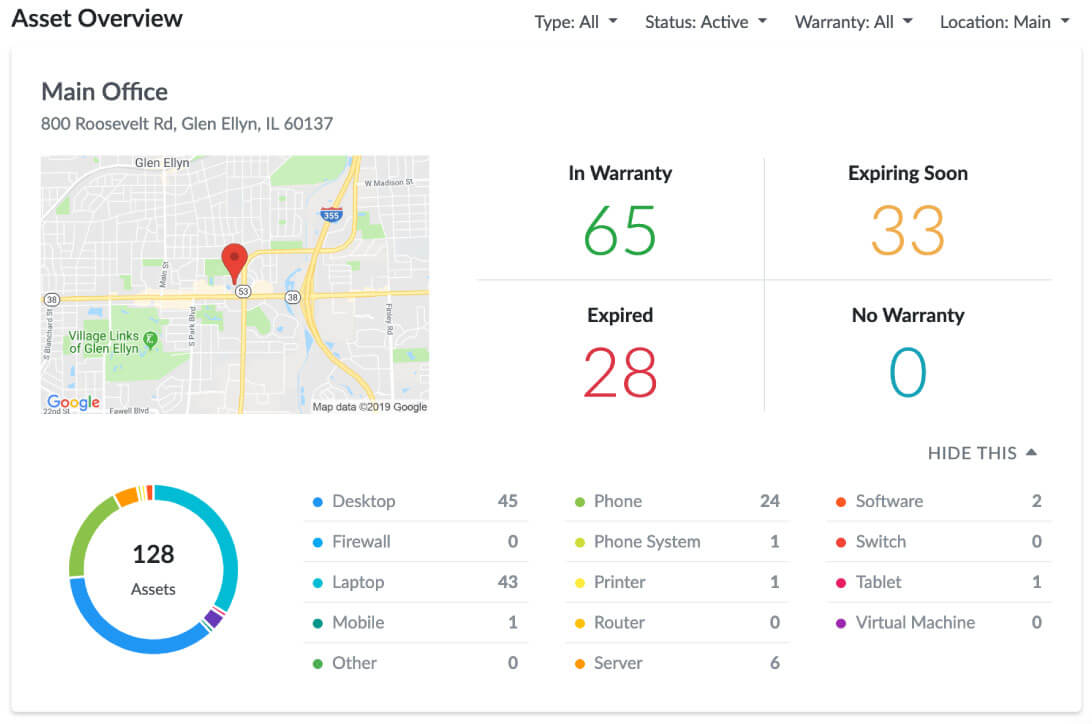 See what you have. Discover what you need.
Outdated, out-of-warranty devices are costly. Keeping track of your assets is an effective way your business can save money—make sure your investments are fully utilized.
Keep all your asset information readily available.

Track warranty status at a glance.

Track asset location, assigned user, and condition easily.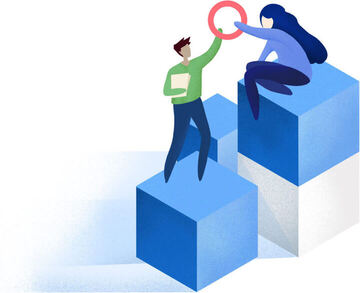 We built Genuity to level the playing field.
IT can be a complicated, confusing, and expensive black-box. We built Genuity to break open the box and level the playing field for businesses of all sizes. We empower businesses to make informed decisions about the technology behind their most critical operations.