Take IT to the next level.
It's here. IT intelligence for the rest of us. Genuity is the only affordable, cloud-based platform for managing and monitoring your entire IT profile. Take your IT to the next level for only $29.99 per company, per month.
See all of IT - the whole picture.
Even in today's digital age, where information is readily available, the IT market has thrived in the obstruction of market transparency. At Genuity, we're betting that the world is ready for an alternative. Only $29.99 per month.
Power IT up.
Spend and source smarter with community intelligence powered by Genuity. Get answers faster. Solve problems sooner. Save money on day one. Be the hero for only $29.99 per month.
Get answers. Solve problems. Save money.
One system to stay on top of IT all.
Efficiency
Reduce time spent answering inquiries and researching pricing. Give everyone on your team more time (& money) to focus on tasks that matter.
Transparency
Eliminate auto-renew clauses, complex cancelation terms, surcharges, or any other unnecessary costs that add zero value to your operation.
Empowerment
Gain greater control of your entire IT portfolio through enterprise-grade software and a community of IT pros.
Break out of the IT black box
Your source for significant savings on IT starting from day one.
Armed with the collective buying power of thousands of businesses, our IT marketplace is constantly expanding - adding new services and more options at lower prices everyday.
Explore the Genuity IT Marketplace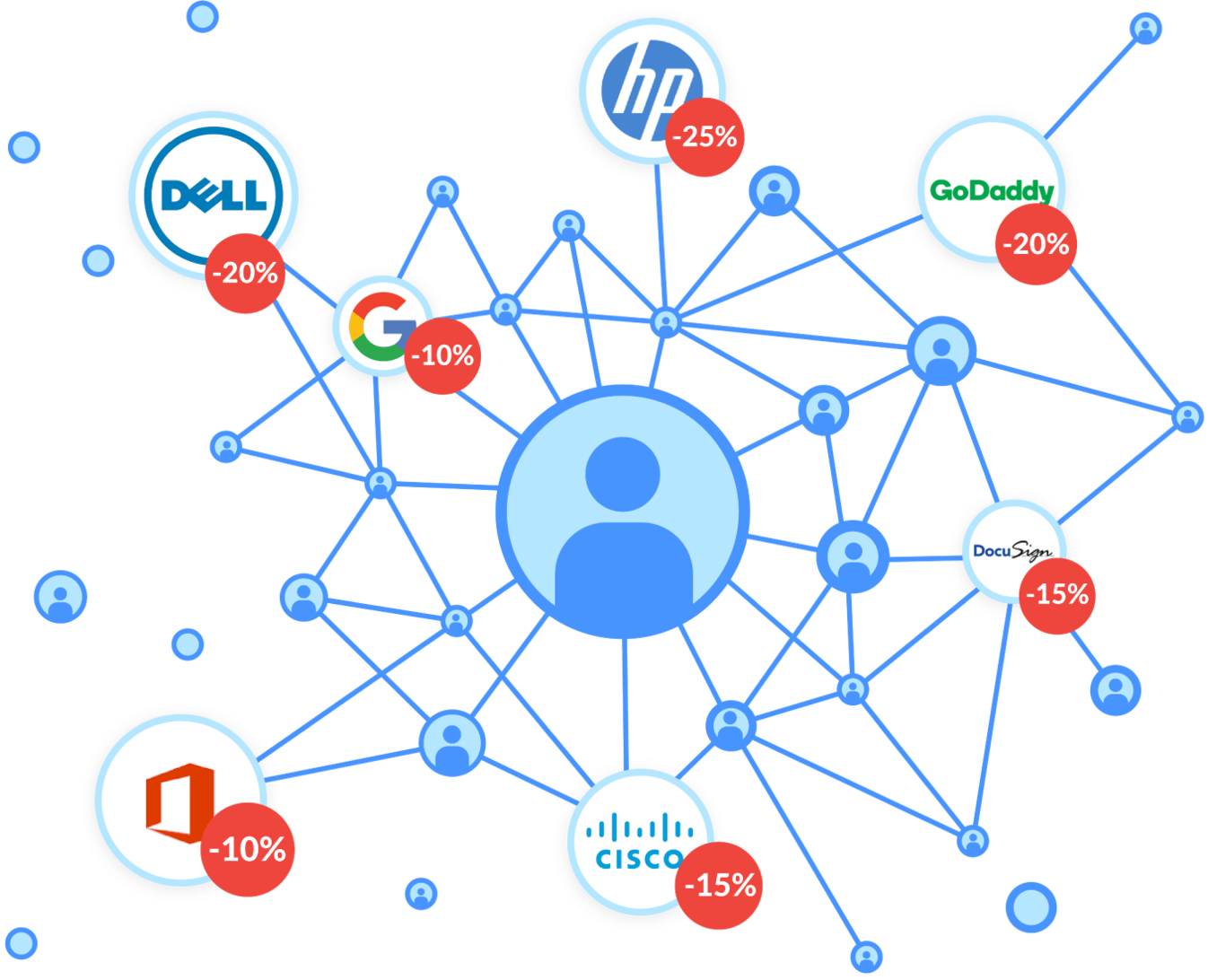 "Before Genuity, I was using spreadsheets to manage and track our IT spending. This is a cost effective solution that's already saved me thousands."
"Being shown how much we were spending on services was a wake up call. Seeing these reports has been incredibly helpful for the entire team."
"Having the numbers in front of us is an absolute game changer."
"As the head of a startup community, I know first-hand the needs of small businesses. Genuity has not only been a huge asset for us, but for the businesses we work with, as well. "
$29.99
One flat rate.
Per company, per month.
Unlimited users for the Genuity IT Admin Suite and Marketplace. Saving on IT should be accessible to businesses of all sizes.
Get Started for Free
Conceived by IT pros, built by innovators, and improved together.
Even in today's digital age, a significant part of the IT market has thrived in the obstruction of market transparency and knowledge. At Genuity, we're betting that the world is ready for an alternative.
That's why we started Genuity with the input of hundreds of business leaders and IT pros to eliminate the most common pain points and elevate our industry's best practices. With the help of businesses just like yours, we are building a network of transparency. No gotchas and no gimmicks—a network that grows stronger together, treats everyone fairly, and puts business interests first.
Genuity levels the playing field with unbiased information, profit enhancing analysis, and network buying power. As each new business joins the movement, everyone benefits and everyone wins and the services, technology, and network keep growing.
Learn About Our Philosophy
Stay on top of IT with Genuity.
Get started today.