Information Technology Management Software
Analyze, Plan, Optimize, & Control All of Your IT Investments
You are under tremendous pressure to optimize, save money and drive business innovation through technology. It's a challenge, but one you can overcome with the right IT management software. That's where Genuity can help: all the enterprise tools you need, at a cost accessible to everyone.
No credit card required. No software to download.
Leverage an Entire Suite of
IT Management

Solutions
No matter the mission, Genuity has the flexibility and customizations you need to get your team started on making your ideas a reality. Whether you need to plan and track software development, or better collaborate as a team, we have a solution for you.
The Genuity IT Mangement Platform is a suite of IT managment tools that enable an organization to control costs, strengthen service, reduce risk, and extract the most value from IT investments. It's not just about comparing prices. It's about building vendor relationships that benefit your organizations.
From contracts and compliance, to spend, software and usage, the Genuity IT Management platform enables your team with the tools they need to manage your entire tech stack.
What is IT Management and Why Is It Important?
The Genuity IT Management platform is a suite of tools that enable IT leaders like yourself manage, plan, & optimize their technology investments. Information technology management is important because it helps your team:
Make more informed decisions to manage IT cost and output
Communicate in terms the business understands
Demonstrate what IT delivers to the business
What is Technology Business Management Software?
Technology business management (TBM) software is a centralized suite of tools that enables an organization to track important details about their technology assets in real time, such as deployment, maintenance, upgrades and disposal. TBM can also help accelerate common IT initiatives like:
Digital Business
Quantify the value of IT's digital investments to earn the trust of your business
Cost Optimization
Identify opportunities to improve efficiency
Services Transformation
Drive shared accountability with the business by showing how their consumption drives IT costs
What are IT Technology Management Tools?
IT technology management tools not only enable a brand to deliver projects and services, but also to run and expand their business. Here is a sampling of some of the common types of tool capabilities that companies are employing to support asset management processes:
1
Discovery / Automated Inventory
Intelligently "discover" hardware and software components installed in the company's IT ecosystem.
2
License Management
Provide a repository for license entitlements. License management tools also track license terms sometimes referred to as EULAs) and expiration dates.
3
Patch & Version Management
Automates the deployment of software patches to ensure that computers are up-to-date and meet applicable security and efficiency standards.
4
Request Management
Allows employees to place requests for software products, devices and other assets using a centralized form and is designed to capture and assess specific license requirements as well as to manage and track the procurement and deployment process.
5
Product/Service Catalog
Provides a master listing of assets and resources approved to be used within the organization. This can include both standard offerings and non-standard approved items. The catalog captures product specific information such as name, edition, version and license agreement types as well as other key data.
6
Configuration Management Database (CMDB)
Typically a part of an organization's IT Service Management system, the CMDB provides a centralized repository to record IT assets, their configuration and relationships with other components.
7
Fixed Asset System
A part of the organization's financial management system, the fixed asset repository is responsible for managing and reporting asset data to support finance processes.
8
Digital Asset Management
The business process for organizing, storing and retrieving rich media and managing digital rights and permissions. Rich media assets include photos, music, videos, animations, podcasts and other multimedia content.
Why Do You Need IT Technology Management Software?
An organization needs IT technology management software to identify and manage risks to assets; understand and monitor an asset's life-cycle; identify and remove ghost assets, and effectively plan maintenance schedules without disruption to services.
What is an ITAM Database?
An IT asset management database (ITAM) contains all of the data needed to support asset availability, and configuration. ITAM is a key process in the ITIL (Information Technology Infrastructure Library) framework whose main functions include discovering, controlling, and tracking relationships between IT assets and their individual configurations.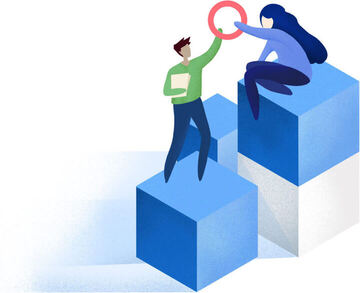 We built Genuity to level the playing field.
IT can be a complicated, confusing, and expensive black-box. We built Genuity to break open the box and level the playing field for businesses of all sizes. We empower businesses to make informed decisions about the technology behind their most critical operations.