IT Help Desk
The IT help desk, reimagined.
Go beyond ticketing with an IT Help Desk that's easy-to-use, refreshingly simple, and fully integrated across the entire Genuity IT platform.
No credit card required. No software to download.
Track user needs with ease & capture your company value.
Genuity's IT Help Desk software eliminates user confusion, boosts productivity, saves you money, and provides a way for the support team to track and resolve problems quicker - all the while providing you with hard evidence of your value to the company.
Quick & easy request handling.
The Genuity IT Help Desk makes it easy to manage tickets and respond to requests.
Our collaboration tools and UI are designed to reduce time spent handling tickets all in one place.
Nix the clutter of features you don't need and do it all from one platform. No headaches, no hassle, no sweat. Ticket closed.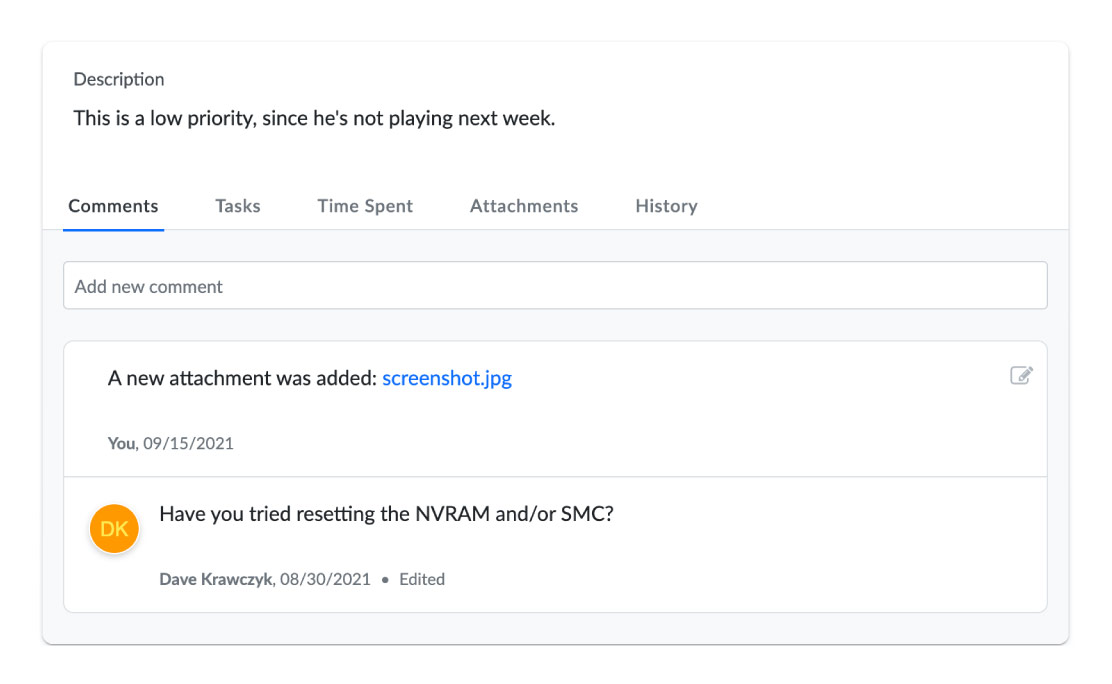 ---
Manage ticketing on one platform with Genuity: simplify team communication and close tickets quickly and efficiently.
Tickets & Tasks
Self Service
Gain Speed
Cloud Platform
Team Management
---
Employee support is a team effort.
Make It Fair
Assign tickets to a specific team member, or take turns with automated ticketing for your team.
Work Together
Make sure the right team members stay informed on ticket progress with note-sharing functionality to keep everyone on the same page.
Don't Miss a Request
Ensure all tickets are managed in your specific timeframe. Get notified when a ticket hasn't been assigned to keep all requests on track.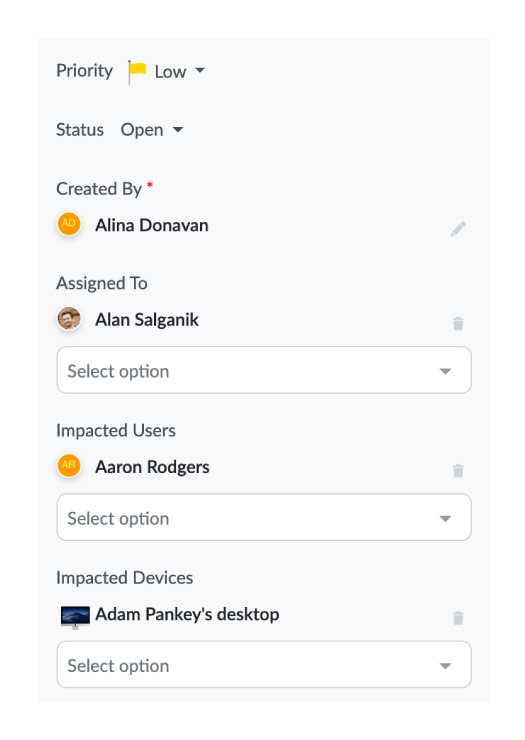 Collect, collaborate, and review team performance.
Track and Measure Results
Easily track requests and responses with customized reporting for your team. Measure response times, resolution metrics, and the number of open and closed tickets.
---
What is IT Help Desk software?
IT Help Desk software allows IT teams to connect directly with end users through ticketing, tracking, and problem resolution. IT Help Desk software can be accessed by a customer from anywhere on the network.
Genuity's IT Help Desk solution is a cloud-based SaaS offering, allowing support teams the ability to identify problems, prioritize them for resolution, and spot potential problem trends that may cause outages in the future.
Why is IT Help Desk software important?
Simply said, an IT Help Desk solution aids IT professionals in responding to problems faster, tracking open issues more effectively, resolving problems more cost-effectively, and allows the end user or customer to return to productivity sooner.
---