Feature Highlight: SaaS & Vendor Management
Know exactly what you're paying for. Visualize your SaaS spending, services, subscriptions.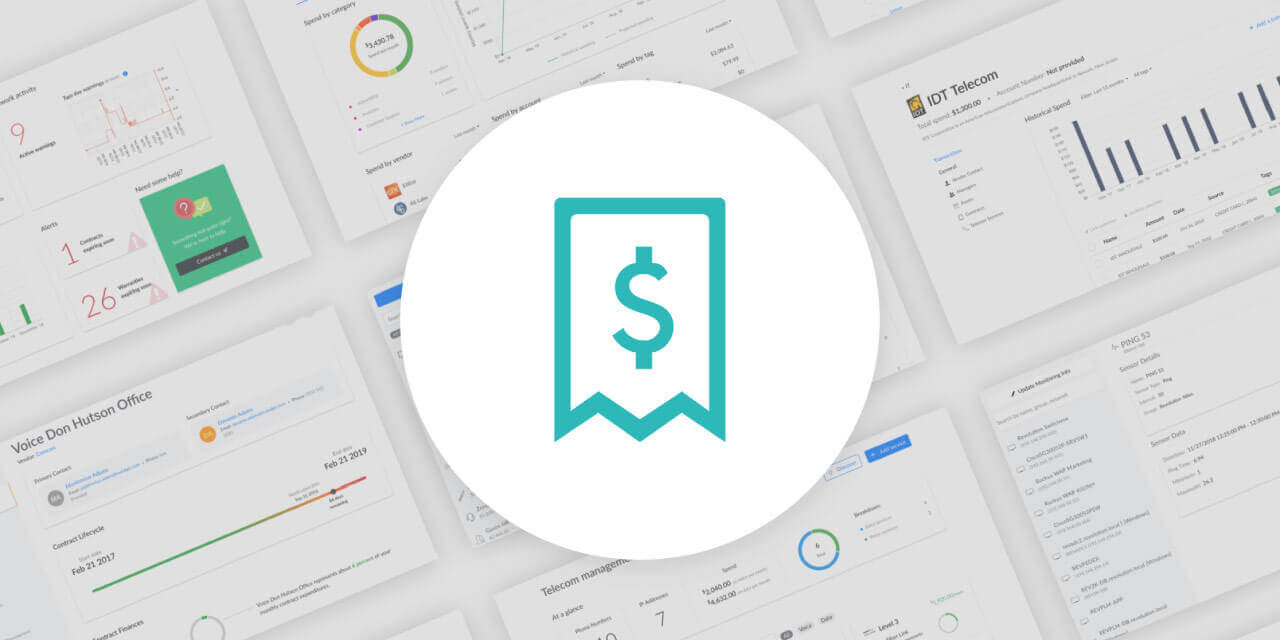 (This is a feature highlight of Genuity's IT SaaS & Vendor Expense Management tool.)
Keep an eye on your SaaS and vendor spend.
Know exactly what you're paying for. Automatically map your business transactions to visualize spending, spot trends, and gain valuable insights. We'll help you analyze your IT spend, and giving you the ability to make more strategic, informed decisions about your technology.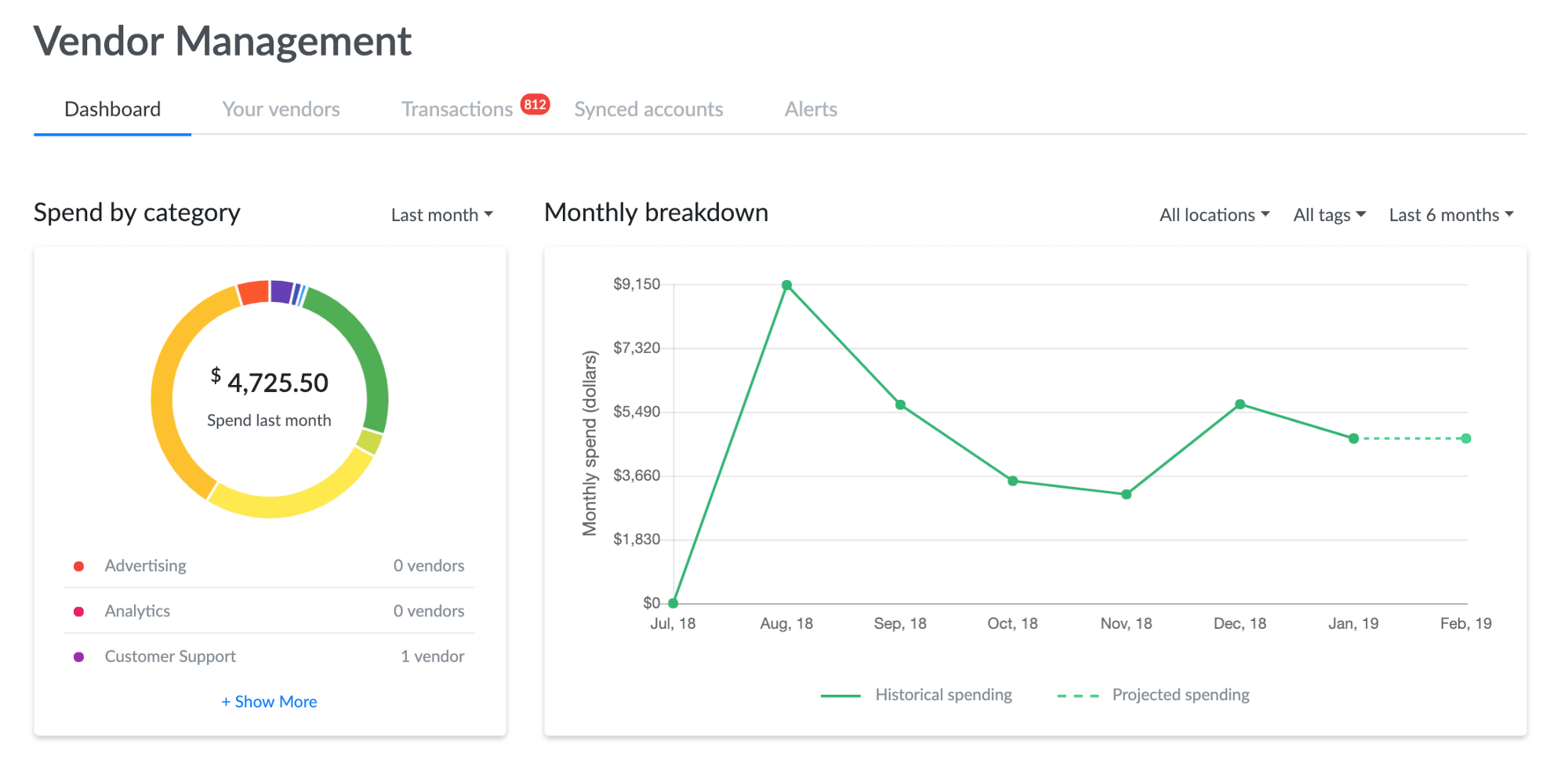 SaaS & Vendor Expense Management begins with a synced account. When you add a business account or card to Genuity, we'll pull in your transactions to show your spend over time.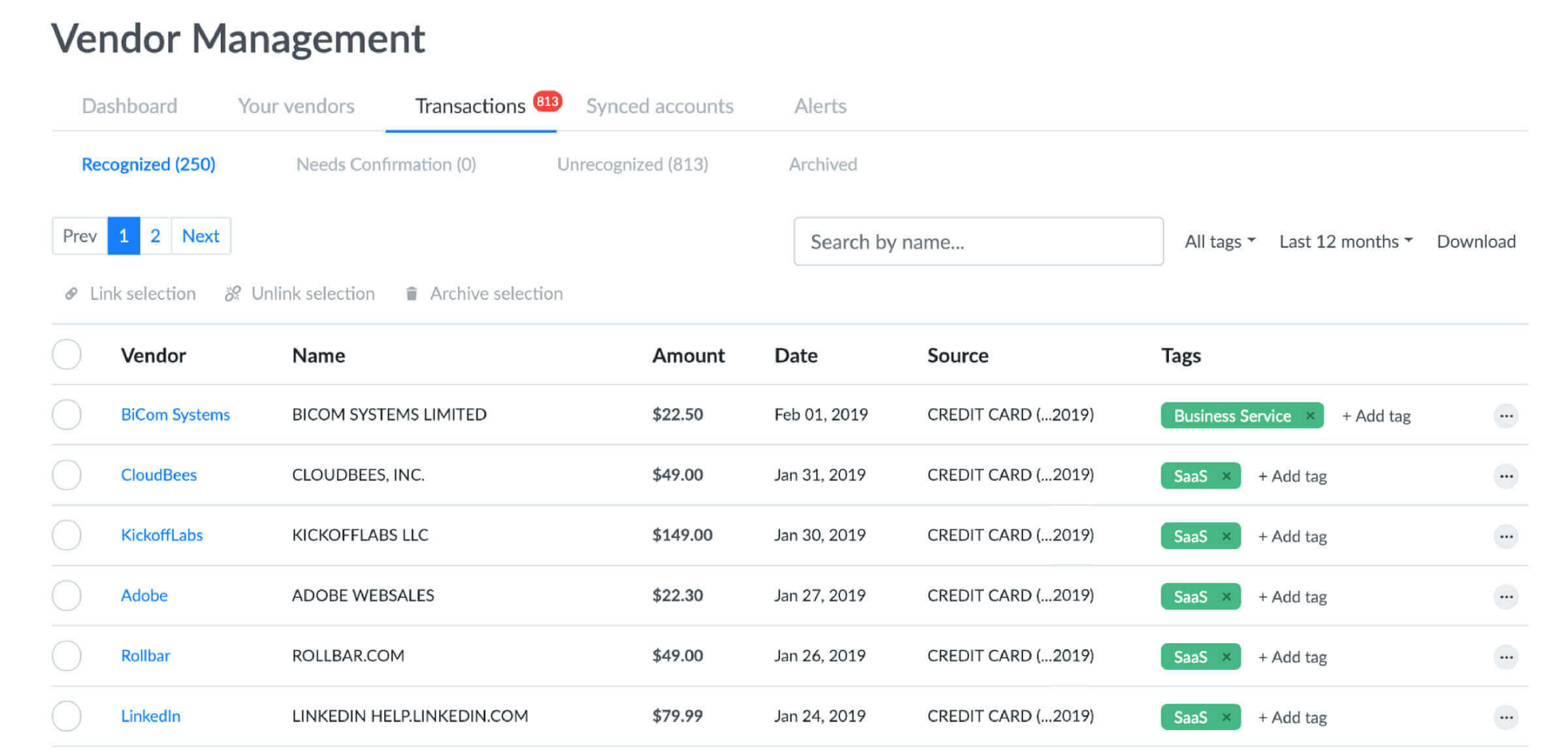 Adding a new service and vendor you'd like to track is easy. Genuity lists all untracked transactions in an Unrecognized list. Simply find one of the vendor's transactions, we'll gather all transactions that appear from that same vendor, and they will all go into the system when you link them to a new vendor. All future transactions from that vendor will be tracked with any default tags you assign that transaction.

We're making it easy to take a look at IT spending trends. Genuity gives you a clear idea of where the money goes and gives you savings opportunities.
It's important for businesses to know how much they're paying for their services, and exactly what they're getting. Expense management tools can enable organizations to confidently make IT decisions by giving them the visibility they need into the costs of their environment.
With Genuity, companies can model and track the total expenditures of a business- from contracted services, to providers, to software subscriptions. It can give businesses a better understanding of the true costs of SLAs, licenses, hardware or software acquisitions, any investment the company has made into IT. Being diligent about expense management prevents consequential billing errors, service interruptions, and enables you to make better decisions about future investments.
Genuity makes it easy to get cost transparency into your IT operation.
Learn more about the Genuity platform.
---
Like this post? Share it: