How Entrepreneurs Can Use Technology to Compete with Large Enterprises
The right tech can reduce complexity and improve decision-making.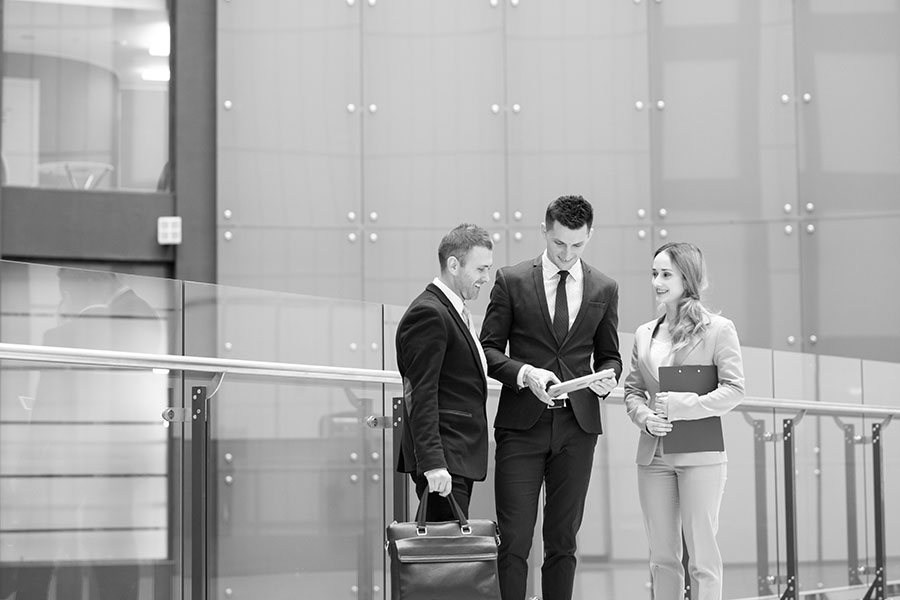 A version of this article first appeared on CEO World Magazine.
Compared to large enterprises, small businesses and startups historically have been at a disadvantage when it comes to technology. This should come as no surprise to anyone who has run a startup or small to midsize business — the lack of money, resources, and leverage with vendors makes competing with large corporations an uphill battle.
Those same limited resources also make it easy for information to fall through the cracks, potentially resulting in costly mistakes. The entrepreneurs leading these companies have a strong desire to embrace innovation, but they must balance out this quest for innovation with the realities of running a business.
Until now. Thanks to a few notable advancements in technology, the playing field is leveling out.
Making the Most of Limited Resources
Technology has never been more accessible. The emergence of cloud computing and as-a-service delivery models, for instance, has put enterprise-level tech in the hands of small to midsize businesses.
Perhaps more importantly, some of the most useful tools today (smartphones and CRMs) are more user-friendly than ever before. The lower IT costs of cloud computing and the flexible nature of these services allow businesses to manage their time and money wisely.
Of course, these innovations are not without their drawbacks. The increasing complexity of technology ecosystems often exceeds the capabilities of many customer segments — especially those specific to small businesses. A business owner might have no problem provisioning a cloud solution, but he or she is likely clueless about who to call for help when things go wrong. Considering the dozens of different things entrepreneurs need to do in a given day, they don't have a lot of spare time to search for answers.
The success of recent startups proves these challenges aren't insurmountable. Popular messaging platform Slack was a fledgling communication app a few years ago, but it went public this summer with a valuation of $19.5 billion. The fact that a startup like Slack was able to hold its own against industry titans like Google and Microsoft means the accessibility of new tech provides ample opportunities for aspiring entrepreneurs.
Using Technology to Punch Above Your Weight
Now that smaller companies are able to use technology to play with the same set of tools big enterprises enjoy, the playing field is somewhat leveled. The democratization of new tech makes it easier for SMBs and startups to compete at an enterprise level. Here are three ways to make the most of modern technology:
1. Don't be afraid to ask for advice.
One of the smartest things small business owners can do is enlist help wherever they lack domain expertise. This outside help saves time and money while accelerating initiatives and fostering a foundation for growth.
Outsourcing projects beyond your area of expertise allows you to concentrate on the facets of your business that will benefit it the most. Many small companies don't have the time, bandwidth, or budget to research the systems that would best support their organizations. Using a managed service provider to handle your IT operations could even cost less than hiring an in-house IT expert. In fact, cost reduction is the most common reason companies seek outside help.
2. Consider the multiplier effect of technology.
Each IT investment should do more than fix an isolated problem or solve a single business need. These investments should deliver greater output across product, sales, marketing, and the whole company.
A blazing-fast internet connection, for example, enhances an organization's overall network performance. A backup internet circuit provides a fail-safe during an outage, and a cloud-based identity management service eliminates the need to store passwords in a Google Doc (while benefitting a growing team). Each item alone might not seem particularly impactful, but the combination of these three technologies leads to exponentially improved results for companies.
The leaders of startups and SMBs must constantly think about the long-term implications of any decision. They have to ask themselves whether they're investing in lasting solutions or quick fixes, and they must adapt accordingly to any changes within their organizations — the new generation of workers expects as much. Millennials constitute the majority of the workforce; considering that this generation takes Uber to work, stays at Airbnb rentals while on vacation, and splits dinner tabs using Venmo, they're clearly used to the convenience that technology provides. They expect the same easy access to tech solutions at work.
3. Focus on your pain points.
It's easy to view technology as a blanket solution to all your company's problems. But your actual goal should be finding the "right" solution for each unique need. SMB leaders must separate which tech will help them grow their businesses from those that will only be additional toys in the toolbox.
That means focusing on what the company's already doing well and where it's lacking to figure out which technologies will work best. It might be tempting to use the smallest number of technological resources possible to solve your company's problems, but you should base your tech decisions on the future of the company to ensure everything is able to scale along with the business. Ultimately, this will help you avoid constantly replacing services and applications to keep up with your growing needs.
The key is striking a balance between splurging on the latest gadgets and using the fewest resources possible. The right technology doesn't just reduce complexity — it should help you make more informed decisions to ensure your company continues to grow over time. With smart investments in technology, even the smallest of small businesses won't be limited by their size.
---
See how Genuity can help you manage your tech.
---
Like this post? Share it: