What's New in Genuity
New features are in bloom!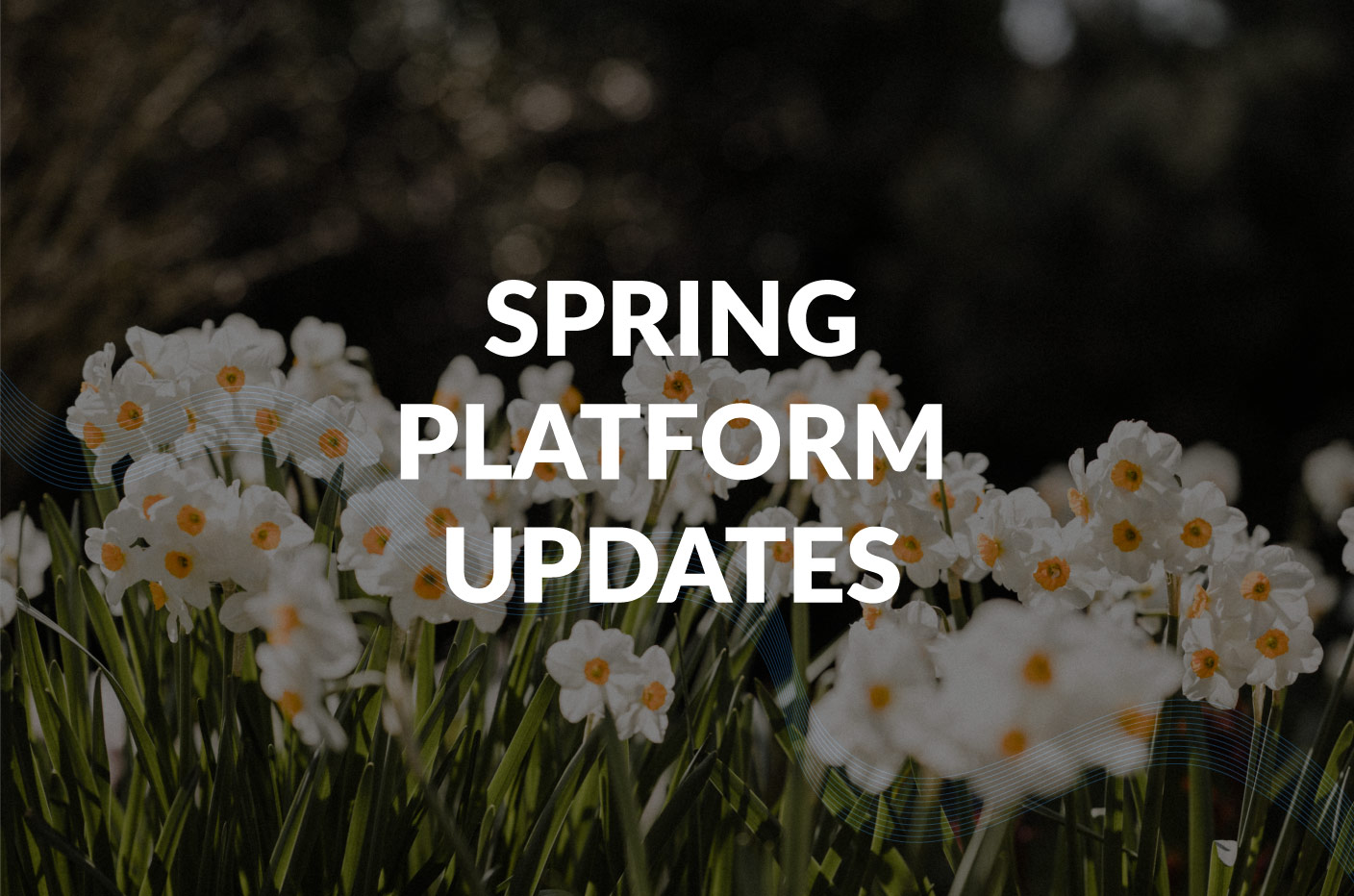 Welcome to our platform update! We've had our heads down and shipped lots of great features and updates with even more are in the works. The coming months will see some of our biggest releases to date, and we couldn't be more excited. Together, we're just getting started!
Check out what's new below, and as always, feel free to reach out with any questions, comments, or ideas!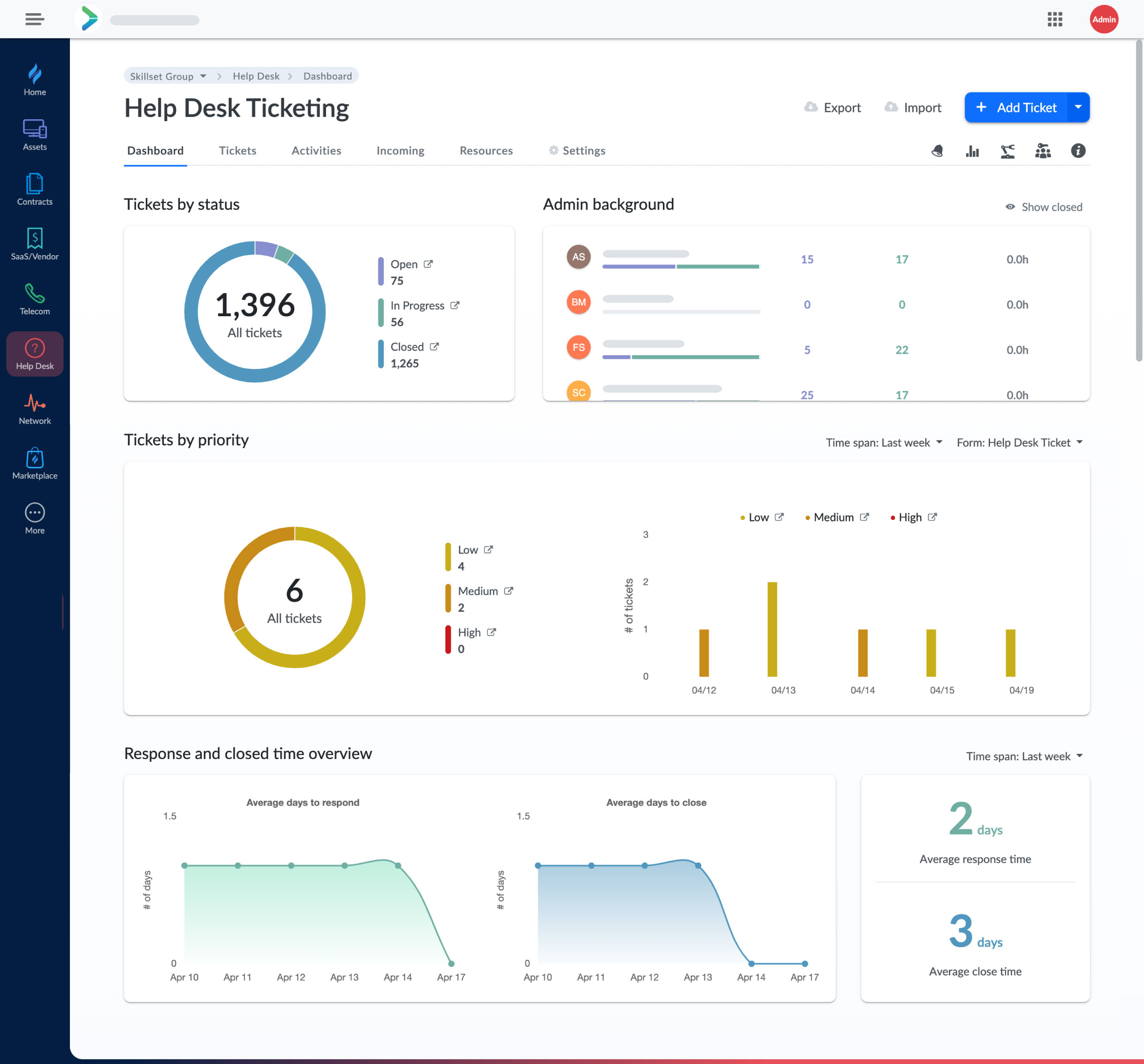 Help Desk
The HD dashboard has been rebuilt from the ground up with deeper insights & filters
Added bulk ticket deletions
Search by asset tag for linked assets
Customize your open ticket portal and FAQs
Dashboard is now real time - no need to refresh!
Enhanced comment notifications that give agents a more comprehensive history
Date/time stamps in a single field for easier reporting
Assets
Added Asset Insights, which contain widgets for more detailed reporting on applications, operating systems, warranties, locations, and a whole lot more
Updated Meraki and Ubiquiti connectors with the ability to add locations
View source information by asset when multiple sources are connected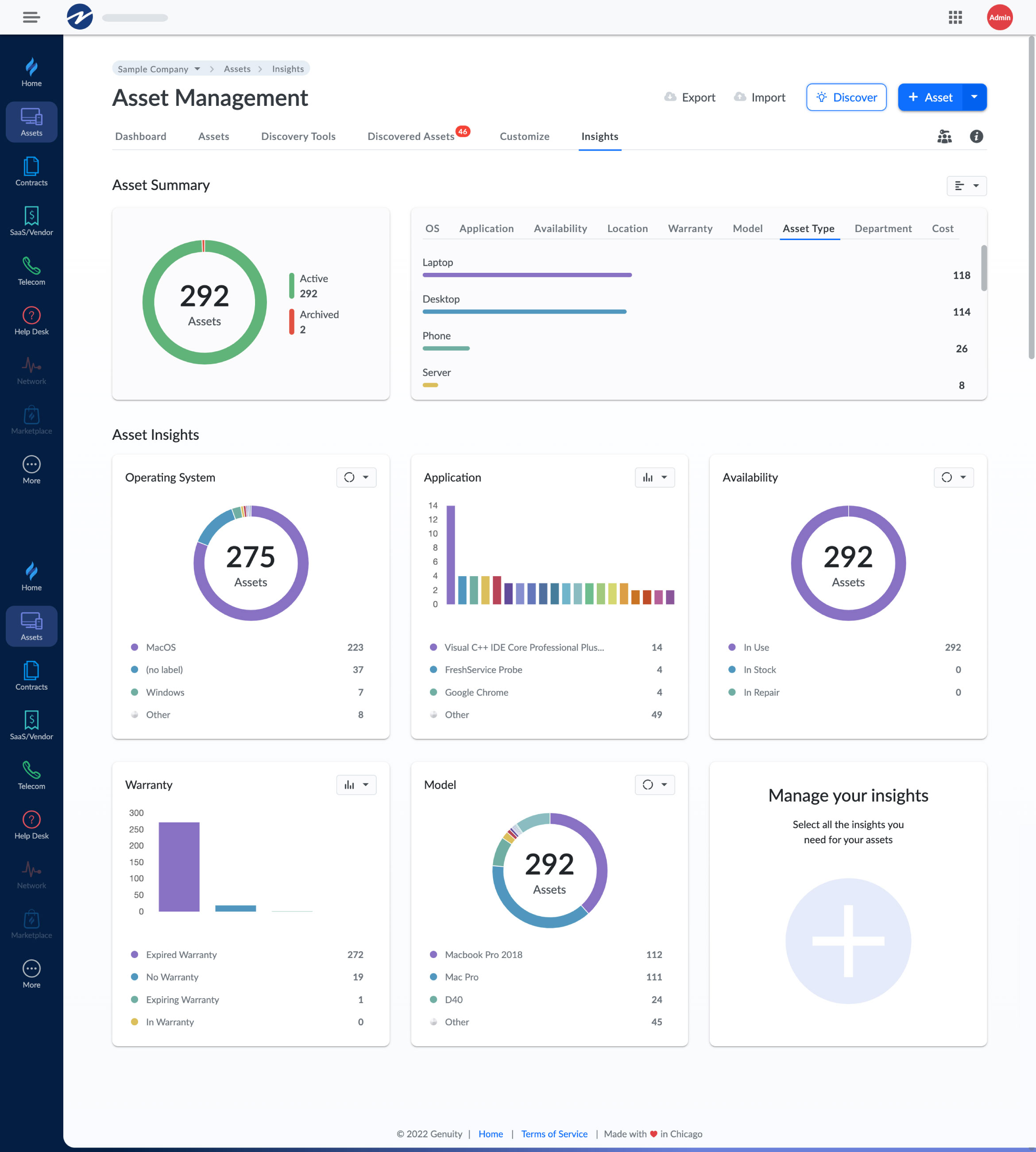 Contracts
Clone contracts for easier renewal tracking
Link contracts and set the contract hierarchy (i.e., MSA, SOW, Addendums, etc.)
Updated import functionality for monthly and term contracts
Custom Forms
Customize which attributes are entered in help desk, locations, & staff
We are extending the custom form functionality across all modules, so you can always track what's important to you
G2 Spring Awards
We're proud to be rated top performer on G2 consistently!
- Coming Soon -
Over the last few months, hundreds of minor fixes and incremental improvements have been made, with some of our biggest releases to date in the works.

In Development
Launching "WorkSpaces" which allows any department to create their own messaging/helpdesk system (e.g., HR, Facilities)
MS Teams & Slack integrations for the Genuity Helpdesk and Workspaces, allowing teams to create their own channels for a fast resolution to questions & problems
Customize the headers/columns of the Help Desk Ticket List View
"Stopwatch" for time spent in Help Desk ticketing
Automated Tasks overhaul
"Insights" for quick reports exportable in the format of your choice
Help Desk ticket assignment based on round-robin, skills, and load balancing
Service Level Agreements (SLAs) in Help Desk
Traffic cop and agent collision
Split tickets to better divide and conquer
On Deck
Expanded tech specs per device type for more granular reporting
Customize any device type & add your own attributes
More assets connectors including Jamf, Azure AD, & Kaseya
Custom forms are being added throughout the platform for contracts, vendors, assets, and more, providing more customization
SSO with multiple providers like Azure AD
---
​A big thank you for your continued support and partnership, and we always love hearing from you, so don't hesitate to reach out with any feedback or suggestions.
---
Like this post? Share it: