Technology Management in Uncertain Times
There are many takeaways from managing technology the midst of the COVID-19 crisis. The high-paced demands placed on IT teams are not going away any time soon.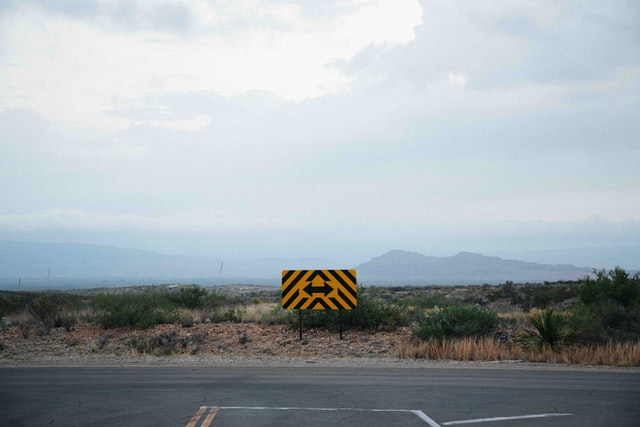 As seen on LinkedIn.
There are many takeaways from managing technology the midst of the COVID-19 crisis. The high-paced demands placed on IT teams are not going away any time soon, and these demands are pushing leaders to expand their knowledge and capabilities very quickly.
There are some benefits to this forced learning though. Technology leaders are having to quickly adapt to managing the entire lifeline of the business by enabling employees to work from home, handling customer requests, managing partnerships and suppliers and most importantly streamlining work in an entirely new way during the COVID-19 pandemic.
The companies and technology leaders that are faring the best are those who foresaw the need for a cloud enabled workforce thus allowing remote work and collaboration. But nothing is perfect – and as we are seeing with the current epidemic that is causing a global crisis, as Mike Tyson so timely reminds us "everyone has a plan until you get punched in the mouth."
It's more important than ever for businesses to make thoughtful choices about their technology and innovation strategies in the face of uncertainty. The collaboration needed between teams to make this a reality and stay agile is no small task.
The Importance of Communication
In today's uncertain time, amidst this COVID crisis, communication is the utmost importance. If business leaders are not communicating regularly to their employees, clients and most importantly their customer, they may be losing their own business as a whole. Now more than ever, crisis communications have become a necessity and a cornerstone for technology leaders and for successful business continuity. A strong contingency and continuity plan include design with multiple scenarios for system and resource hierarchies, and bench strength of staff so you have the right people on call to provide solutions to solve your needs. Communication of your plans is vital across all departments and resources so there are system and personnel backups in place.
Companies have also seen a greater need to have documentation and plans in place to disseminate resources throughout the organization. If you don't have plans in place now, schedule time to evaluate and document for future use.
Legacy Phone Systems may also be holding you back with limited or no remote access. Although there is no quick fix for this problem, now is the time to review moving to the cloud through a hosted solution which provides greater flexibility and functionality.
Lastly, bring teams together through productivity tools like Microsoft Teams, Slack and video conferencing solutions like Zoom, that can bring teams closer even if they cannot be in the same office.
Double Check your Security Policies
Regardless of where employees work the new normal comes with its own set of security challenges and it is imperative that security holes are closed before they can be exploited with your new remote workforce. First make sure proper security features are installed on any devices that are authorized to access your network. Ensure all necessary anti-virus is installed, firewalls, and device encryptions are in place and use multi-factor authentication (MFA) if it not already implemented to confirm identities. Finally, run a password audit to manage employee passcodes - especially for internal access.
The remote workforce is also more susceptible to phishing and downloads schemes. According to a new Reuters report, cyberattacks have doubled with the COVID-19 outbreak with attackers targeting people working from home with new phishing emails and malware. Making employees aware not to download random applications or software to avoid malware, viruses, or insecure protocols is imperative. In addition, verifying employees have updated their routers, computers and software with the latest versions and security patches.
If you've ordered new hardware, make sure these machines are locked down as they could provide a shortcut to accessing the network. All new machines need to be evaluated and monitored as soon as possible. In addition, putting together an asset inventory to determine an asset roster for quick audits is paramount to the distributed workforce.
Technology Contracts – What's In Your Contract?
Every business has technology contracts – whether it is a SaaS or cloud service agreement, licensing, or consulting agreements with a technology vendor. Sometimes these agreements are signed quickly and lost in the shuffle of paperwork, but these agreements can include fine print that can impact your business negatively though they may appear to contain nothing but "boilerplate" provisions.
But these provisions could significantly affect your business and should not be overlooked. These agreements typically contain language concerning how your business's most sensitive data will be handled, your ownership of certain intellectual property and importantly - your business' potential exposure to liability.
Most importantly in today's environment what happens when these services or the things outlined in these contracts cannot be performed? Do they allow you to cancel in the event of unanticipated or Force Majeure events such as acts of nature, strikes, or in this case a global pandemic?
The current climate demonstrates the importance of clauses that can often overlooked as "boiler plate" and the need to review carefully the circumstances which might permit a contract to be cancelled. It is not an exaggeration to say that thoughtful review and consideration of these issues might determine whether a business survives. Whether that means continued performance and enforcement of an agreement or taking the proper and appropriate steps to terminate.
Learning During this "New Normal"
Transforming current practices can be a challenge but ultimately, it's worth it. Take this time to evaluate operations and create plans to make better decisions going forward for daily operations, your workforce, and your organization as a whole.
While things have drastically changed over the last month, there is a lesson to be learned. We need to better prepare our teams and daily business operations for disruption. The consequences of this pandemic will continue to bring new realities, but by protecting assets and limiting potential liabilities, we can move on from this crisis and be stronger in the long term.
---
See how Genuity can help you manage your tech.
---
Like this post? Share it: