What is an IT Help Desk Ticketing System and Why Do You Need One?
Improve customer support and satisfaction with the Genuity IT Help Desk.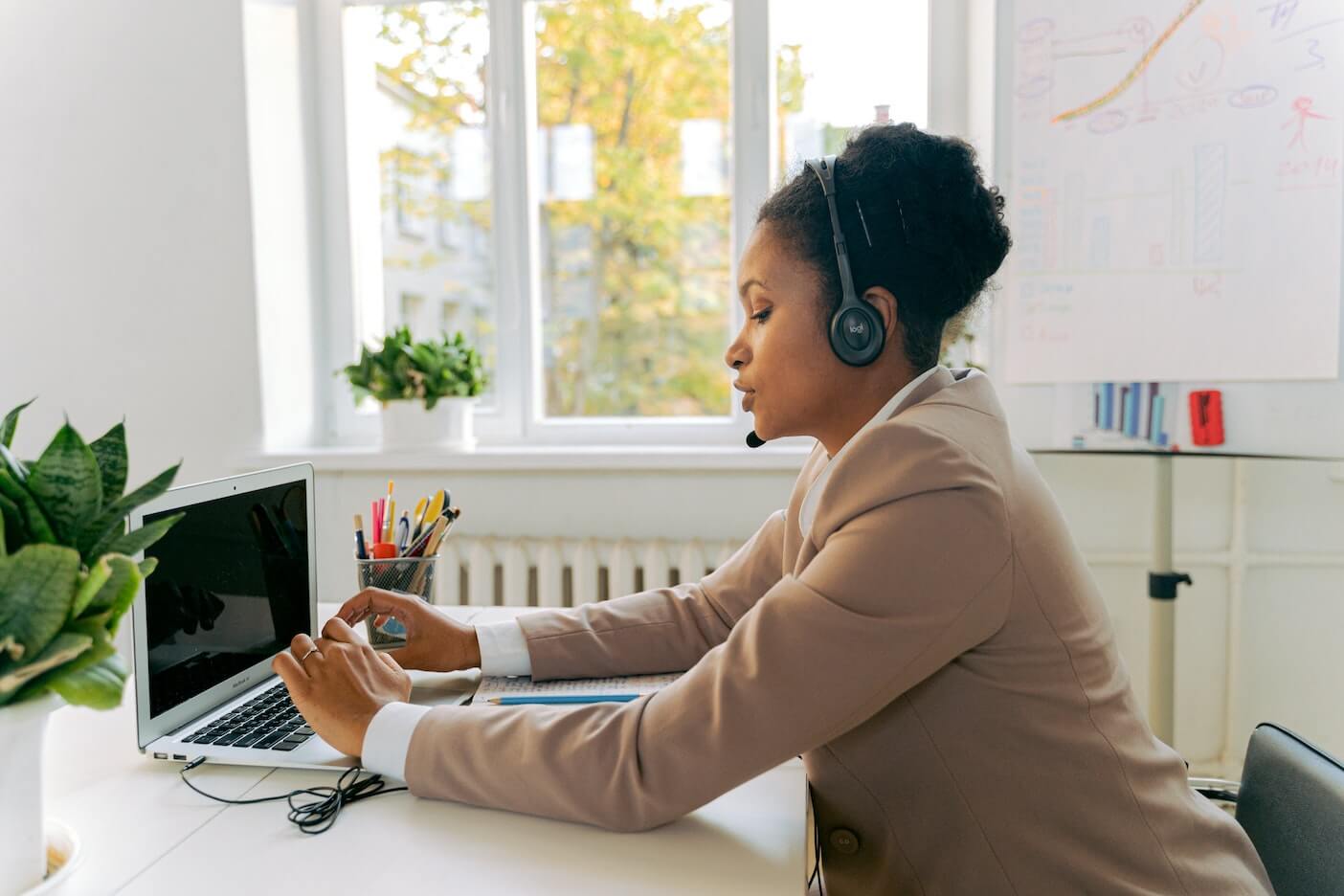 When your customers have questions, concerns, or need help, you'll serve them best through a help desk. Unlike relying on emails or phone calls, an IT help desk solution will keep track of open requests and help your team see them through to resolution.
If you haven't implemented a help desk ticketing system in your company, this article will explain what it is and why you need one. First, let's dive into how a help desk works.
What is an IT help desk? What are tickets?
A help desk is a digital system where customers can submit requests for help in the form of a ticket. Once they submit a request, a ticket is automatically generated and sent to one of your customer support team members.
The team member will reply to the customer through the system and they'll engage in a back-and-forth conversation until the issue is resolved. At that point, the ticket will be closed.
Although that's the basic idea of what a help desk is, there are many nuances that make it the ideal tool for resolving customer needs.
Why a help desk is the ideal solution for your customers
You can have back-and-forth conversations with customers through email, so why use a help desk? Here's why.
A help desk keeps tabs on open requests. This isn't easy with email, even when using tags and folders. Using a help desk creates an effortless way to manage customer needs. Tickets get assigned to your reps, and you can set the system to notify you of any unassigned tickets.
Transparency. If you want multiple team members to have access to certain tickets, you can make that happen. Sometimes it takes a group effort to solve problems.
Tickets can be automatically routed. You can program help desk software to automatically route tickets to certain departments based on keywords and selections made by the customer.
Tickets can be easily reassigned. If one customer representative can't help any further, they can reassign the ticket to someone else. The process for reassigning tickets is smooth and easy.
A help desk can direct customers to self-help resources. You can program your help desk to suggest links to related FAQ content on your website whenever a customer starts to create a ticket. This is called ticket deflection. Ticket deflection avoids having tickets for things with simple solutions to save your team time. However, if the FAQ section doesn't answer a customer's question, they'll still be able to submit their ticket. The better your FAQ section, the more tickets you'll deflect.
Nothing will slip through the cracks. A help desk system can be programmed to assign all new tickets to certain people, or distribute them evenly as they come in. If for any reason a ticket isn't assigned, you can set the system to notify you.
These are just some of the benefits of having a help desk for your customers to use. You can also use a help desk internally. An internal IT help desk will help your teams manage their needs within the company.
What is an internal IT help desk?
An internal IT help desk is a digital system where your employees can submit tickets for issues related to their job. For example, if someone from marketing runs into an issue with their FTP account, they can submit a ticket to have the issue resolved by the tech team.
An internal help desk is especially important when you run a remote business. When workers aren't gathered in an office, it's harder for them to get help with even simple things. Remote employees need a smooth way to access resources and get help fast.
The same goes for large companies even when they have a physical office. With large corporations, managers are busy and don't have time to be the go-between for issues. An internal help desk will send tickets directly to the right department and facilitate fast resolution.
Supporting employees supports your customers
Whether you have a customer-facing IT help desk, or an internal help desk – or both – you'll be supporting your employees. When you support your employees, you support your customers. Employees who feel good are more likely to provide great service. Whereas, employees who feel bitter or angry in their job are more likely to provide bad service.
Having a help desk ticketing system in place will help all of your teams perform better, which will support your efforts to provide top-notch customer service.
Improve customer satisfaction with Genuity
If you're looking for ways to improve your customer service and increase customer satisfaction and loyalty, you need an IT help desk ticketing system. When your customers feel taken care of, they'll develop a stronger affinity for your brand, which can lead to loyalty.
Loyalty requires more than just having an amazing product or service. When developing loyalty to a brand, customers factor in their experiences with customer service. How easy is it to return an item or get support? You'll generate more loyalty by making it easy for your customers to process returns, refunds, and exchanges, and when your support team is helpful and on point. Having a help desk ticketing system makes it easy to accomplish these goals.
With Genuity, you'll have a user-friendly help desk that will make it easy for your support team to deliver the high-quality service that embodies your brand and develops the customer loyalty you deserve.
---
Ready for a brilliant help desk solution? Try Genuity for free
Are you ready to implement a help desk for your customers to use? Genuity has everything you need in a help desk. With Genuity, your customers can open tickets when they need help, and the system will automatically route each ticket to the right department.
If you're ready to support your customers and your team with a brilliant IT help desk solution, try a free demo of Genuity today. Genuity can handle all of your ticketing needs for customers, clients, and your internal processes.
Try a free demo today. You won't be disappointed.
---
Like this post? Share it: